1965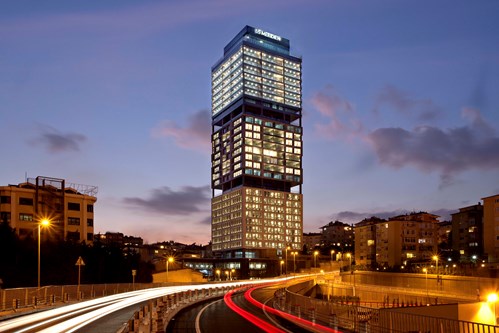 İstanbul-based Makyol is founded by Saffet Çebi.
1976
The firm is reorganized as a joint-stock company.
1980
The company undertakes the construction of the Çerkezmüsellim Irrigation Dam in Tekirdağ-Hayrabolu.
1981 - 1985
The company begins and continues working on:
The Tekirdağ-Malkara Turnoff Şarköy Road Excavation, Artistic Structures, and Superstructure project,
İstanbul Ring Road (Uzunçayır Junction Söğütlüçeşme Extension) Asphalting project,
İstanbul-Silivri-Çayırdere Irrigation Dam Construction projects.
Yeşilköy-Büyükçekmece (Double) Road Infrastructure,
the Gelibolu-Eceabat Road Infrastructure,
European Highway I, II Mechanical and Cement Stabilization Works projects.
Kırklareli Ring Road Art Structures, Infrastructure, and Superstructure Works,
Tekirdağ-Malkara-Yaylagöne Irrigation Dam Construction,
Tekirdağ-Hayrabolu-Karakavak Irrigation Dam Construction projects.
Edirne-Meriç-Küçükaltıağaç Köyü Irrigation Dam.
Makyol signs the contract for the construction of the Mahmutbey Junction-Atatürk Airport Connection Road.
1986 - 1990
Unfinished construction work on the "E type" prison in Kırklareli is completed.
A project for three agricultural water supply reservoirs in the Turkish Republic of Northern Cyprus (Kyrenia Geçitköy-Dağdere-Karşıyaka) successfully completed and delivered.
Begins the construction of the Avcılar-Haramidere Junction Road at a project value of USD 97 million.
It is followed by two more highway construction projects: the Hoşdere-Hadımköy Junction Road (USD 72 million) and the Haliç-Kağıthane Access Road (USD 33 million).
1993 - 1995
New highway construction projects join the portfolio:
Kavacık-Beykoz Access Road (USD 181 million) and
Beyciler-Çerkezköy Access Road (USD 127 million).
Makyol completes construction of the İstanbul Carrefour Hypermarket at a project value of USD 36 million.
1997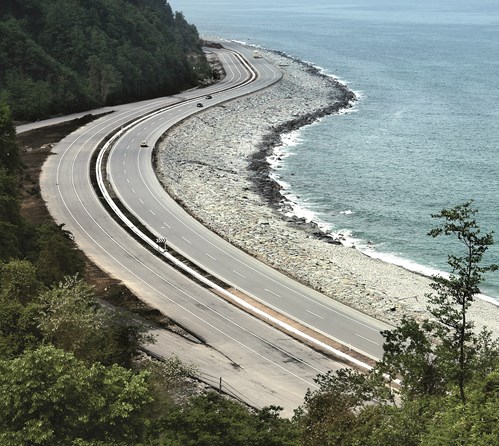 Makyol is a member of a joint venture that is awarded the contract for the construction of the Çayeli-Ardeşen-Hopa Section (including the Çayeli Bypass) of the Black Sea Motorway.The total project value is USD 874 million.
The same year, the company also undertakes the Çorlu Bridge Junction (TEM Highway)-Çorlu Connection project at a contract value of USD 257 million.
1998
While the company continues to perform successfully in highway construction, new large-scale projects join the portfolio.
Makyol is awarded the contract for the Suruç-Şanlıurfa Section of the Gaziantep-Urfa Highway at a project value of USD 240 million and the contract for the construction of the
The contract for the construction of the Derinkuyu-Gölcük Section of the Ankara-Pozantı Highway (USD 150 million) as a JV also awarded.
Same year the company undertakes the construction of the Trakya Motorway Turnoff-Kırklareli-Dereköy-Aziziye Bulgarian Border Road (contract value USD 61 million),
Completes the Esenler-Metris Access Road (USD 135 million).
2000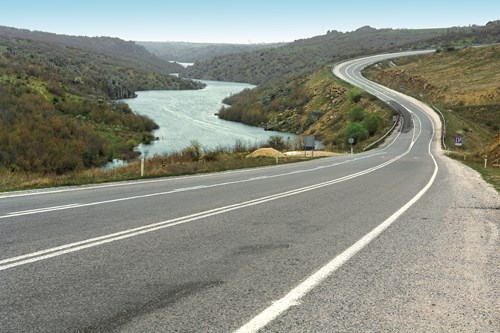 An important milestone is passed in Makyol's corporate history when the company undertakes its first project outside Turkey:
The construction of the Qukes-Qafe Road in Albania is awarded.
2003
New international ventures continue and the next stop is North Africa where Makyol signs contracts worth a total of USD 350 million in Morocco that call for the construction of 4 roads and motorways. The same year, the company completes the construction of the İstanbul Mövenpick Hotel (USD 35 million) and carries out the repair and maintenance of the Fatih Sultan Mehmet Bridge (İstanbul).
2004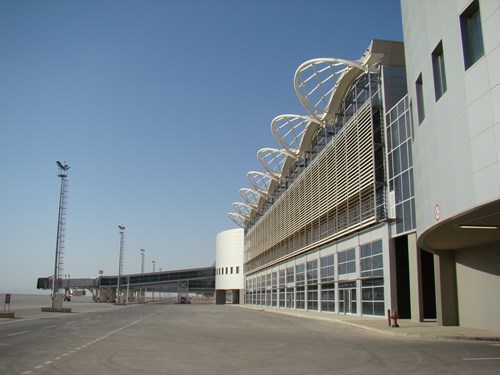 Makyol undertakes construction of the Hawler International Airport in Northern Iraq at a project value of USD 372 million as a JV.
2005
The company authors another first by successfully completing the construction of the Bursa-Yenişehir Airport (USD 139 million).
2006
Makyol begins construction of the Makyol Etiler Project (MEP), a project with a contract value of Euro 105 million.

The rapid growth and development of recent years continue without letup. Makyol begins repair work on the PAT Areas of Antalya Airport (USD 18 million) and as a JV on the construction of the Dolmabahçe-Dolapdere-Piyale Paşa-Kağıthane Tunnels, an İstanbul Metropolitan Municipality project that will greatly relieve the city's chronic traffic congestion. (USD 115 million).

Another İstanbul road project that Makyol is currently undertaking is the Beyoğlu Piyale Paşa Bulvarı Baruthane Caddesi Junction.

In 2006 Makyol was awarded the contract for the marina in Kaş on Turkey's Mediterranean on a Build-Operate-Transfer (BOT) basis. The company is also undertaking a project as a JV with IHI-Japan, a worldwide leading constructor, to reinforce viaducts and bridges on both side of İstanbul to make them more resilient to seismic risk.
2007
Construction of the Bodrum Mövenpick Resort (contract value USD 20 million) is completed and the hotel begins operations. Two projects undertaken in Morocco are also successfully completed: The Tétouan M'diq Motorway (USD 39 million) and the RN2 Section of the Tangier Port Oued R'mel Motorway (EUR 67 million).

The same year Makyol adds another first to its record when the joint venture of which it is a member is awarded the EUR 316 million contract for the IV. Levent-Ayazağa Section of Phase III of the İstanbul Metro project.
In its "Top International Contractors" league table for 2007 published in the United States, Engineering News Record (ENR) ranks Makyol 141st among the world's leading 150 international contracting firms.
2008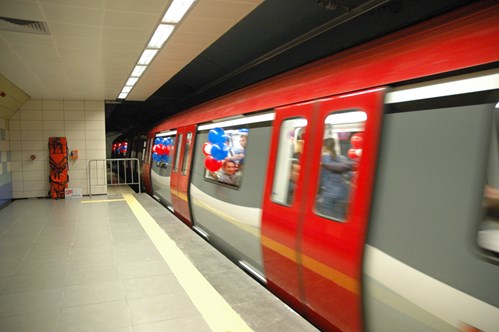 Makyol continues to make progress with the same momentum. Early in the year the company begins work on three separate projects worth a total of EUR 60 million under the East-West Motorway Construction project in Algeria. Another important project award the same year is the Kadıköy-Kartal Metro Completion and Electromechanical Systems Procurement, Installation, and Commissioning project (EUR 751 million) in İstanbul. The latter project is undertaken as a joint venture with Astaldi and Gülermak.

The same year, work begins on the Highway Fulya-Levazım Tunnel and the Zorlu Center Excavation and Sheeting projects.

In its "Top International Contractors" league table for 2008, Engineering News Record (ENR) ranks Makyol 144th among the world's leading international contracting firms and 10th among Turkish construction companies.
2009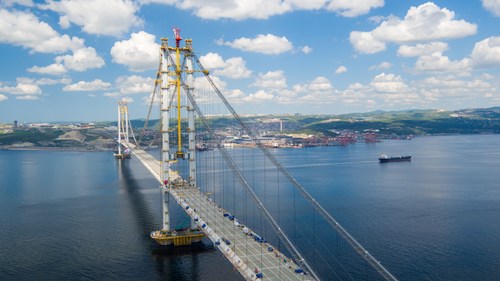 "Gebze-Izmir Highway project", was awarded to MAKYOL as the second BOT project which MAKYOL is one of the main funders.
2010
Many significant projects were completed in Iraq, Algeria, Morocco, as well as in Turkey;
Black sea Coastal Road / Turkey
East-West Highway and Construction of Major Structures / Algeria
Erbil Altin kopru Road /Iraq
Batinah Coastal Road / Oman
2011
Makyol makes a great advancement with major road, viaduct and tunnel projects
Antalya - Kemer - Tekirova Road -Çamdağ & Akyarlar Tunnels / Turkey
Casablanca – Rabat Highway / Morocco
East –West Highway and Viaducts (OA231, OA232 & OA235) / Algeria
Beyoğlu – Kasımpaşa – Hasköy Blvd. Road Rehabilitation Project/ Turkey
New İstanbul Development Project / Turkey"  was also completed in this year.
2012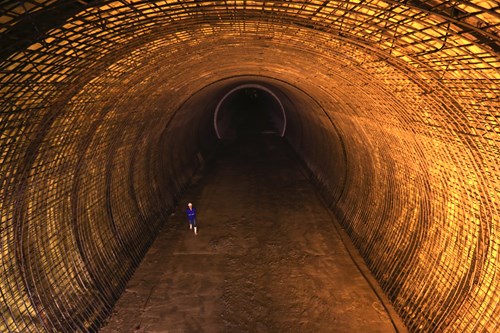 Construction of Ikizdere- Ispir Road- Ovit Tunnel and its connection roads" was awarded which includes the construction of Ovit Tunnel that is the 3rd longest tunnel of Europe
2013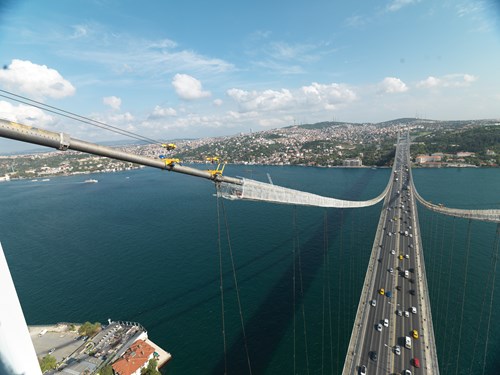 Airport projects together with tunnel and viaduct projects were awarded;
Duhok International Airport/Iraq
Boğaziçi ve Fatih Sultan Mehmet Bridges Structural Reinforcement and Repair/Turkey
Istanbul-Sile-Ağva Road Construction/Turkey
Antalya - Ibradi Tunnels and Connection Roads/ Turkey
Ataturk Airport Runway-Apron-Taxiway Construction /Turkey
2014
MAKYOL, moves onward and makes progress with new projects;
East-West Highway – Oran Port 26 km Connection Highway and 08 km 1. Section Construction Works/Algeria
Casablanca Bouskoura River flood protection works/Morocco
2015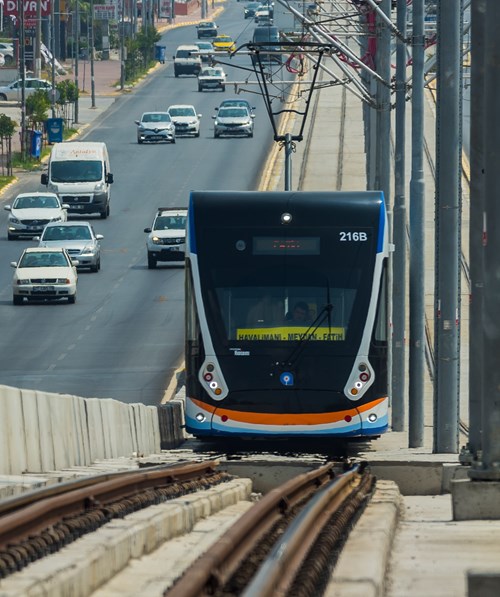 Undertakes Antalya 2nd Stage Light Rail system and Electromechanical Works.
2016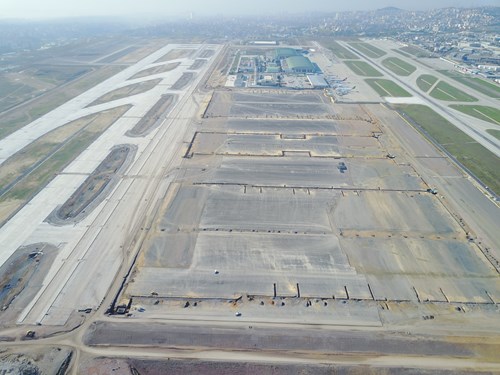 Signs the contract for the project "Sabiha Gokcen Airport 2nd Runway and Its Supplements Works" includes a 3500-meter-long new runway construction.
2017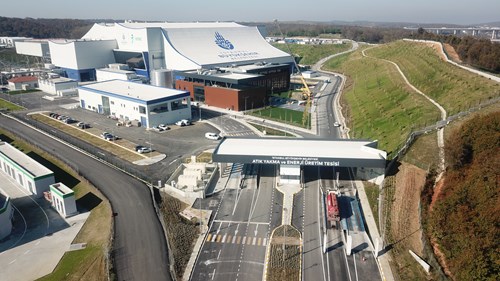 "IBB Waste Incineration and Energy Production Plant ", which is Turkey's first and Europe's largest Incineration Facility, is undertaken.
2018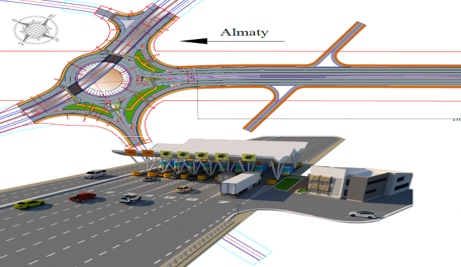 Continuing on the Light Rail system projects "Antalya III Stage Light Rail System and Electromechanical works" is signed.
Addition to its concession projects Makyol signs the contract for the "Big Almaty Ring Road (BAKAD) project" which is also Makyol's first project in Kazakhstan.
2019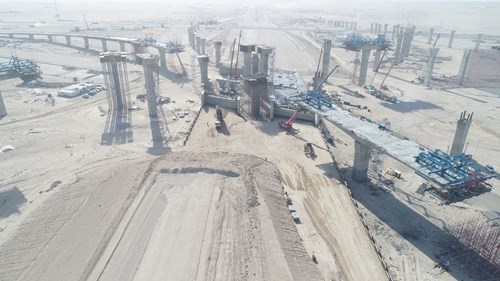 Undertakes its first project in Kuwait with the project "RA 245 - Construction, Upgading and Maintenance of Roads and Interchanges for Access to Mutlaa City"
2020
Starts its construction activities in Ukraine by undertaking different road projects of various scales.
2022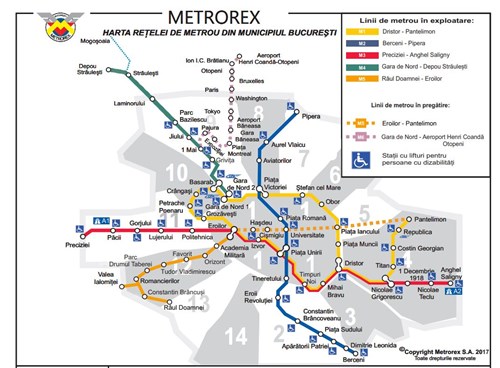 Makyol signs the contract for " Bucharest Metro, Henri Coanda International Airport connection Lot 1 construction (Magistrala 6.1 Mai – Otopeni), which is the first project of Makyol in Romania.